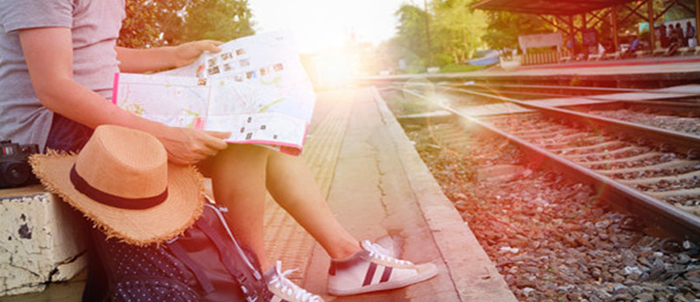 Travellers list out the best trips that are worth every penny of your salary.
1. Rent a car and take a road trip across coastal India
Traveller Ganesh shares, "According to me travelling by car on this route is most fantastic experience. The road crosses many rivers and mountains and many beautiful temples and waterfall."
2. Camp under the stars at Kinner Camps, Sangla
Traveller Snjeev Sharma shares, "The Baspa River flows between the camps and the mountains and the gushing sound of water is clearly audible at all times. The camps are on an elevation from the river for safety, so the river is not visible but it is very near and needs a walk of about 3-4 minutes (100 metres or so). The food is good and is served in a common area which is also beautiful. And one can also sit in complete open near bonfire. The trek they arranged for us, river crossing, were great. They gave us ample time and suggestions on where to go and what to do."
3. Laze on a Hammock in Goa
Traveller Carell Andres shares, "The Paradise beach is an excellent place to be amidst nature and relax. I stayed in Paradise beach resort. It provides the best services and has is amazing located in front of beach. The beach cottages are the perfect with lots of facilities like hammock, sea view, pool, restaurants, bar, spa, etc."
4. Backpack across Leh
Traveller Shekhar Verma from Jaipur shares, "The dramatic change in terrain starts the moment you are over the rohtang pass. The deep valley of chandra river on one side and snow clad mountains on the other give you a feeling of being on a different planet. The gradual absence of any form of vegitation is striking. Climbing the lofty heights of Kunzum pa** (14500 ft) you feel as if you have reached the skies. The great sculptures carved by the wind and snow over hurdreds of years on the side of the river & the small villages dominated by buddhist religious symbols are a sight to behold. The oldest monastry at Tabo is worth seeing. places to stay are at Losar,Kaza and Tabo. The famous mummy of a monk at Gyu is near Tabo."
5. Experience nature's untamed beauty in Sikkim
Traveller Shumantho shares, "A marvellous place! Visit Tashi Point, you can get an amazing view of the natural beauty of Sikkim and even catch a glimpse of Kanchenjunga" HolidayIQ Traveller Paras Tanna says, "I had traveled to Sikkim in my car and the experience was simply bliss. One of the most enriching experience of life. There were wild flowers and green grass all around Gurudongmar."
6. Devour seafood in Varkala
Traveller Vinod Mp shares, "It is fantastic and can enjoy nature's beauty. We feel relaxed and can enjoy the scenic beauty. Less crowded and good food. People loving seafood can relish."
7. Paraglide in Kamshet
Traveller Maryana DeSilva from Mumbai says, "Kamshet is famous for being excellent for paragliding activities and an adventurous weekend. But the Vadivali Lake also offers a great opportunity to have a relaxed, chilled out weekend away from the noise and chaos of Mumbai. The absolutely breathtaking beauty of the lake was just perfect to relax, unwind and clear out your head."
8. Take an exotic vacation to the Andamans
Traveller Merlin shares, "Andaman is a really awesome place to visit. Free from the hustle and bustle of city life, the experience of under water world is worth a million dollar." Adds HolidayIQ Traveller Avik Chaterjee, "Snorkeling and scuba diving are few activities that one must indulge in. Also, take a ride in a glass bottom boat to view underwater life."
9. Boat ride in the sunderbans
Traveller Koushik Mondal from Kolkata shares,"Sundarban is one of the most popular visiting tourist destination and especially the adventure lovers are really enticed to visit here. One of the most charming and splendid neighbors of West Bengal, Sundarban has gradually grown into one of the major tourist attractions of the world. In fact, most of the tourists who visit to perceive the majestic and enchanting beauty of India also visit Sundarban to observe its wonderments and attractions."
10. Adventure trip to Kolad
Traveller Neha M from Mumbai shares, "A weekend getaway. This place is perfect package of everything, be it adventure, be it nature, family time or leisure time. Water Rafting is the best part of this place. A medium grade white water rafting perfect for first timers. Amazing single lane road to the destination, greenery and flowers both the side makes the journey dreamy! We literally parked our cars and had a photo shoot for hours."
11. Participate in snake-boat races in Alleppey
Traveller Sriman shares, "Alleppey in Kerala must be the Capital of Heaven. It was such an awesome place to visit and such amazing scenery with green fields all around and huge coconut trees. The food, especially savouries like Pazham Pori ( Banana Fritters ), Chakka Varuthathu ( Jackfruit Chips ), Neimeen Porichathu ( Seer Fish Fry ) were awesome to taste. Please try to taste the dishes made from coconut oil and especially, the traditional Kerala Hand Pound Rice with Sambar."
12. Live on the world's largest river island in Majuli
Traveller Swaleh shares, "Majuli is World's Second Largest River Island and Hub of Vaishnavaite Movement of A**am. Sri Manta Shankar Deva and His famous Disciple Madhav Deva had established so many Stra or Vaishnavaite Monastery over there. It is a also the preservation of Satra culture and Vaishnav Dance form which is also India's one of the major Classic Dance, Shatriya Nritya. Some Famous Vaishnavaite Missionary are Madhupur Satra, Auniati Stra, Uttar Kamalabari Satra etc Also Misshing Tribe is one of the major inhabitant of this island."
13. Ride to Leh from Srinagar
Traveller Suraj Agarwal from Pune shares, "The travel to Leh by car was really an excellent Idea. We travelled to Srinagar by plane and then took taxi for Leh. We reached Leh crossing Sonamarg, Zojila, Kargil and drass. Road for Zojila is very rough. We enjoyed the scenic beauty all the way. Take rest in Kargil and continue your journey to heaven the next day by early morning."
14. Get captivated by the dramatic landscape of Spiti Valley
Traveller Shekhar Verma from Jaipur shares, "The dramatic change in terrain starts the moment you are over the Rohtang Pass. The deep valley of chandra river on one side and snow clad mountains on the other give you a feeling of being on a different planet. The gradual absence of any form of vegetation is striking. Climbing the lofty heights of Kunzum pass (14500 ft) you feel as if you have reached the skies. The great sculptures carved by the wind and snow over hundreds of years on the side of the river & the small villages dominated by buddhist religious symbols are a sight to behold. The oldest monastery at Tabo is worth seeing. places to stay are at Losar,Kaza and Tabo. The famous mummy of a monk at Gyu is near Tabo."
15. Trek to Triund
Traveller Chandroday Chauhan shares, "Triund trekking is one of the best experience and lifelong cherish moments. It takes roughly 5-6 hours if you intend to keep short stay at Triund. But what takes your breath away is the panoramic view and beautiful view of Kangra Valley. Best time to visit is between July-November."